crispy bean sprout, ginger and chickpea salad
https://calgaryavansino.com/recipes/crispy-bean-sprout-ginger-and-chickpea-salad/
Ingredients
8g peeled ginger, finely diced
Handful of coriander, chopped
360g bean sprouts
240g chick peas, drained weight
Juice of 1 lemon
Pinch of salt
1 and 1/2 inch peeled ginger, finely diced
Handful of coriander, chopped
Roughly 5 cups bean sprouts
1 and 1/2 cups chick peas, drained weight
Juice of 1 lemon
Pinch of salt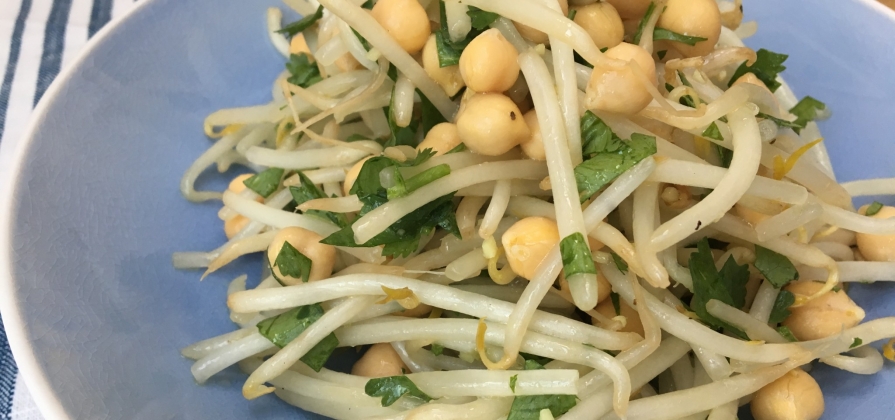 A firm favourite on warm summer evenings, this light and zesty crispy bean sprout, ginger and chickpea salad is full of flavour, and is both crunchy and refreshing. It is incredibly versatile and can either be eaten as a side, or paired with a number of different protein options. It is deceptively filling, and makes a great dinner choice.
In a mixing bowl, add the ginger, coriander, bean sprouts and chickpeas. Mix together well. Squeeze the lemon juice over the top, add the salt, and mix again thoroughly.
You can serve with either marinated tofu or tempeh for a meat-free option, or with chicken or fish if desired.
---