crisp cucumber and radish salad
https://calgaryavansino.com/recipes/crisp-cucumber-radish-salad/
Ingredients
2 medium-sized cucumbers
500g radish (approx 25-30 small radishes), quartered
one small bunch of flat-leaf parsley, roughly chopped
3 tbsp freshly-squeezed lemon or lime juice
5 tbsp extra virgin olive oil
120ml rice vinegar
pinch of salt and pepper
2 medium-sized cucumbers
3 1/2 cups radish (approx 25-30 small radishes), quartered
one small bunch of flat-leaf parsley, roughly chopped
3 tbsp freshly-squeezed lemon or lime juice
5 tbsp extra virgin olive oil
1/2 cup rice vinegar
pinch of salt and pepper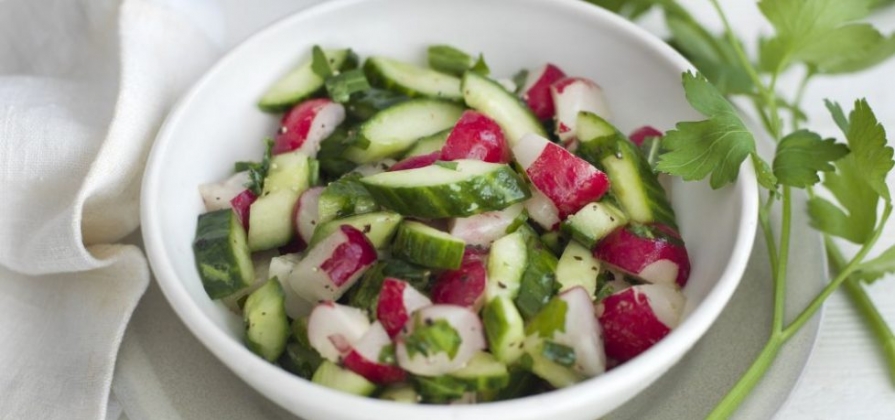 Light, summery and refreshing – a perfect side salad when you're short on time.
Quarter the cucumber length-ways. Cut each quarter into rough chunks, cutting on the angle to give a more interesting shape. Place in a bowl. Add the radishes and parsley and mix together.
Put the lemon juice, olive oil, rice vinegar, salt and pepper in a glass jar with a lid and shake well. When ready to serve, pour the dressing over the salad and toss to combine.
---